HALF DAY TOUR 15€
 half day excursion  Matka 15€ per person
-the bus starts from bus  parking in front of old train station in 09.30 a.m
-09.30 departure to Matka
-10.00 walking tour from parking in Matka to st.Andrea church.
-10.30 -12.30 free time, possibility for visit a Vrelo Cave wit boat
-13.00 departure from Matka
-13.30 arrives in Skopje
Matka
is a canyon located west of central
Skopje
,
North Macedonia
. Covering roughly 5,000
hectares
, Matka is one of the most popular outdoor destinations in Macedonia and is home to several medieval monasteries.
Vrelo Cave
Vrelo Cave has many stalactites including a large one in the middle of the cave known as the "Pine Cone" due to its shape. There are two lakes at the end of the cave, with one larger than the other. The smaller lake is 8 metres (26.2 feet) at its longest length and 14.92 metres (48.9 feet) in depth at its deepest point. The larger lake is 35 metres (114.8 feet) at its longest length, and 18 metres (59 feet) at its deepest point.
Though the exact depth of the cave is unknown, some speculate that it could be the deepest underwater cave in the world.
The cave can only be reached by water either by a boat or kayak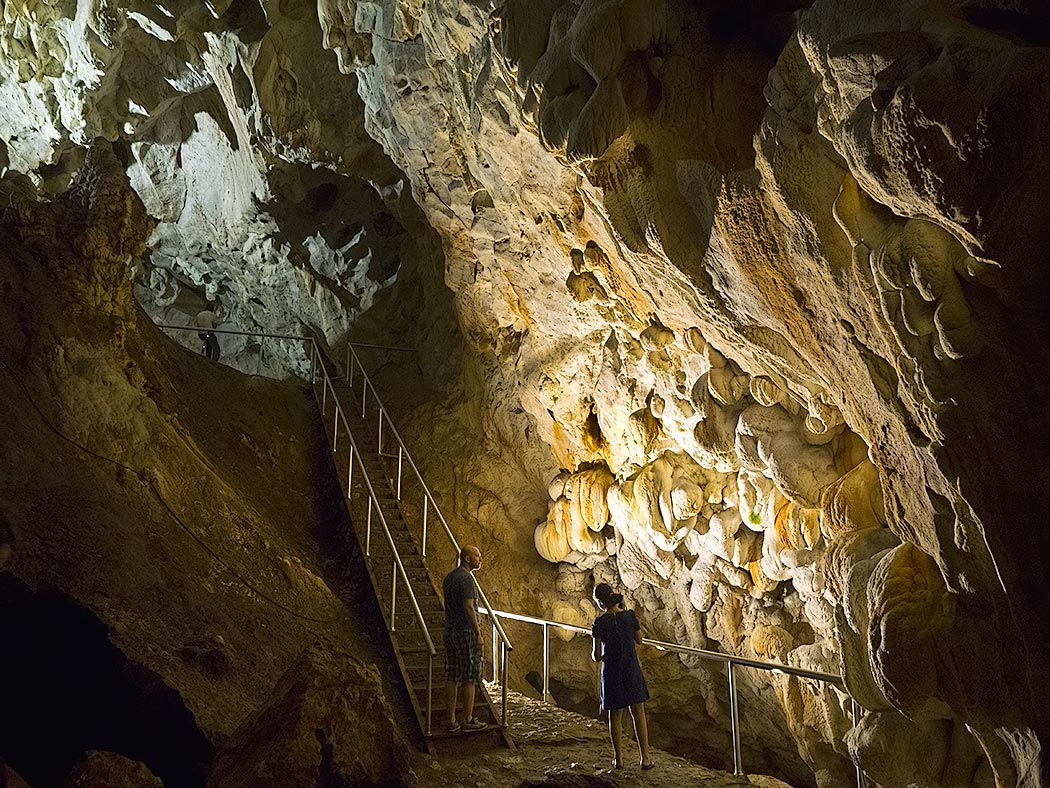 PRICE INCLUDED : VAN or BUS TRANSFER SKOPJE-MATKA-SKOPJE,LICENSED TOURIST GUIDE ON WALKING TOUR IN MATKA ,WATER AND SWEETS ON THE TRIP
 Reductions:
-chld up to 11.99 =9 euro
-groups 10 or more=10 euro per person
Dates:
every day from 20.11.2019
Information and reservation :
in the office TA SKOBUL Debarca 37 Skopje, North Macedonia
phone: 00389 2 3226932
e-mail: Оваа е-адреса е заштитена од спамботови. Треба да ви е овозможено JavaScript за да ја видите.  
whatsapp or viber:
0038970226054
0038970226053