mountaineer tourist tour аround Skopje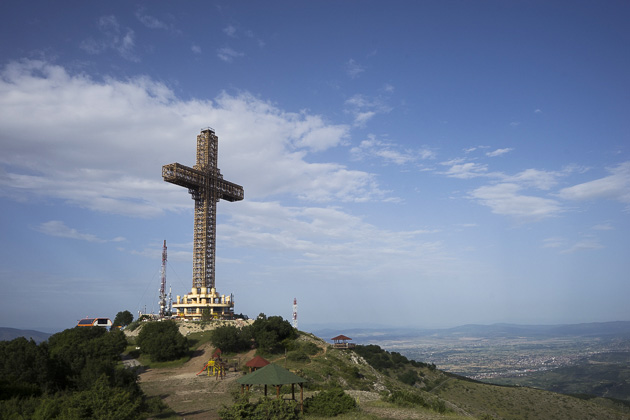 CANYON MATKA-MILENIUM CROSS-NEREZI

TOUR STARDET IN MATKA CANYON, VISITING THE MONASTERY OF ST.NIKOLA SHIOSHEVSKI, OLD BOONKERS,MILENIUM CROSS, VILAGE NEREZI WITH OLD MONASTERY ST PANTELEIMON AND ETHNO-VILAGE MUSEUM.  AND AFTER 6-8 HOURS WALKING (MOSTLY mountain  HICKING) finished in midle of Vodno parking.
              PRICE

           20 EURO PER PERSON  (minimum 3 tourists )

           PRICE FOR GROUP UP TO 25 tourists=100 EURO

PRICE DONT INCLUDED TRANSPORT FROM CITY TO CANYON MATKA AND FROM MIDLE OF VODNO TO CITY, BOTH 2 EURO per PERSON, TICKETS FOR MUSEUMS ETC.

english, polski,български, српски , hrvatski